Is your data growing out of proportion? Can you no longer analyze it, or even store it, on a single machine? Welcome to the world of Big Data. The rules of the game are different here, but don't worry: we can help you get your tasks accomplished. Megaputer offers an easy-to-use software system for advanced text and data analysis on Big Data. Its called, PolyAnalyst Grid™.
Big Data analysis made easy
PolyAnalyst Grid facilitates storing and analyzing Big Data on a cluster of relatively low-grade machines. It takes care of splitting all data manipulation and analysis tasks into small sub-tasks and schedules them for execution on separate machines of the cluster, each processing the corresponding subsets of data.
Its all about putting the power of distributed analysis of Big Data in the hands of citizen data scientists. Megaputer's tools enable users to perform cluster-based data analysis through an intuitive Graphical User Interface (GUI) displayed on a single machine. This GUI eliminates the typical problem of systems for Big Data processing: the need for writing complex software code.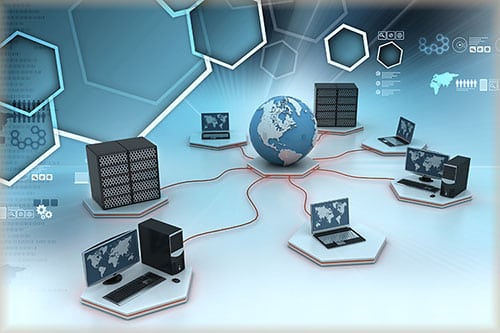 How it works
PolyAnalyst Grid shifts the traditional paradigm of data analysis: instead of loading all data on a single server and sending it through a centralized analytical system, PolyAnalyst Grid coordinates the work of multiple data analysis engines crawling through separate subsets of data distributed over a collection of machines combined in a cluster. Working in parallel with each other, these analytical engines solve their individual subtasks and report the results to the PolyAnalyst Grid server, which summarizes the final outcome of the analysis.
By distributing calculation-intensive tasks over a cluster, PolyAnalyst Grid addresses two main challenges. First, it enables the analysis of Big Data that does not fit on a single machine. Second, it helps dramatically increase the speed of analysis. With the growing number of machines in the cluster, it can deliver a nearly linear increase in the speed of text analysis.
Big Data text analytics with PolyAnalyst Grid
The text analysis capabilities of PolyAnalyst Grid represent a huge leap from other systems for Big Data text analysis based on simple keyword searches. PolyAnalyst Grid enables deep linguistic parsing combined with semantic analysis on Big Data. In addition, it supports pattern recognition competences based on XPDL™ language. Capitalizing on these unparalleled text analysis capabilities, PolyAnalyst Grid can deliver superior solutions to numerous tasks that require sophisticated analysis on huge amounts of textual data (e.g., the analysis of insurance claims, patient medical records, research literature, drug adverse event reports, and more).