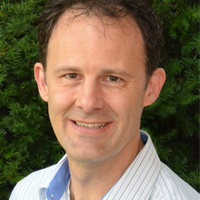 Brion Scheidel
Director, Text Analytics
MARITZCX
Brion Scheidel
Martiz
Brion is MaritzCX's Text Analytics subject matter expert and director of the Text Analytics Group, MaritzCX's center of expertise for text analytics. Brion provides the technical expertise to design, implement, and support all aspects of text analytics. Brion's text analytics experience includes natural language processing, machine learning, data extraction/transformation/loading, and web content harvesting.
Prior to joining MaritzCX's predecessor, Maritz Research, Brion was a Senior Technical Consultant at a text analytics software company providing solutions to Maritz Research. He developed text extraction modules and provided consulting, training, and support to customers, as well as led the development and deployment of solutions. Brion's technical grounding traces back to over 20 years of software development and consulting positions with companies in various sectors, including automotive, retail, manufacturing, and technology.
Brion holds a master of science degree in computer information science from the University of Michigan. He also holds a bachelor of science in computer science and a bachelor of arts in mathematics. He is a member of the Association for Computing Machinery.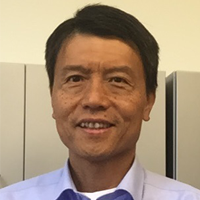 Eric Su
Principal Research Scientist
ELI LILLY
Eric Su
Eli Lilly
Eric Su is a Principal Research Scientist at Eli Lilly and Company.  He has research experience in molecular biology, bioinformatics, data mining and text mining.  Eric mines various texts including scientific literatures, surveys, and call center scripts.  He received a Ph.D. from UC Berkeley, and did post-doctoral research at DFCI/Harvard University.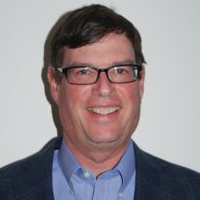 Jonathan Frey
Director of Operations Intelligence
TACO BELL
Jonathan Frey
Taco Bell Corporation
Jonathan Frey – Director of Operations Intelligence at Taco Bell Corporation in Irvine, CA.   His responsibilities include data and text mining for Operations, Information Technology, Marketing, Quality Assurance, Human Resources, Legal and Finance departments.  Jonathan has worked at Taco Bell Corporation for over 14 years and started as the Director of Sensory and Knowledge Discovery where he was in charge of the taste panel and led the change in product development process to utilize d-optimal experimental design by modeling consumer responses and data mining. Jonathan worked as Manager of Product Development for Mar's Inc, in the Pet Care division for 13 years where developed skills in d-optimal experimental design and data mining as a means to solving difficult manufacturing and product development problems.  He worked at Kraft, Inc. in Glenview, IL as a Research Scientist/Technical Brand Manager on Cheddar and Parmesan Cheese Manufacturing for 3 years before joining Mars.  Jonathan has a B.S. in Bacteriology, M.S in Food Microbiology and a Ph.D. in Food Microbiology; all from the University of Wisconsin-Madison.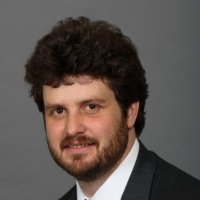 Kurt A. Plughoeft
Advanced Analytics Chief
MARITZCX
Kurt Pflughoeft
Martiz
Kurt leads the Advanced Analytics Division for MaritzCX. He conducts basic R & D as well as supporting customer experience programs. His passion is the application of customer satisfaction theories and methodologies with the goal of enhancing business outcomes. He has worked on many large customer tracking programs for the financial, manufacturing, hospitality and retail sectors.
Dr. Pflughoeft has more than 20 years of experience in market research, statistics and information technology. Before joining MaritzCX in 2010, he was a Senior Vice President and Head of the Marketing Sciences Division at Market Probe. Previously he was a CIO for seven years and a professor in Management Information Systems.
He is a frequent presenter at market research conferences such as Sawtooth Software and the A/R/T forum. His work and teaching style has won numerous best papers and presentation awards. He currently holds an adjunct position at the University of Wisconsin at Milwaukee – teaching statistics, business intelligence, programming and market research.
Kurt has a B.S. in Business Administration, an M.S. in Management Information Systems and a Ph.D. in Management Science with a minor in Computer Science. All degrees are from the University of Wisconsin – Milwaukee. Dr. Pflughoeft is also a Certified Information Systems Security Professional.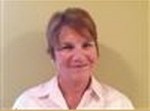 Marjo Gazak
Advisor, Medical Information Analytics
ELI LILLY
Marjo Gazak obtained her BS and MS degrees in Zoology from Clemson University. She worked as an aquatic ecologist at Savannah River Nuclear Plant before returning to school to earn her PhD in Aquatic Toxicology from the University of Louisville. In January 2001, after 7 years teaching at Butler University, Marjo joined Eli Lilly. While at Lilly she has gained expertise in drug development and regulatory submissions, regulatory intelligence and quality, document development and data mining systems. Currently, Marjo is an Advisor in Medical Information Analytics and Insights. In this role, she provides strategic direction for the development, enhancement, utility and adoption of IT solutions for data mining of Pharmaceutical Customer Data.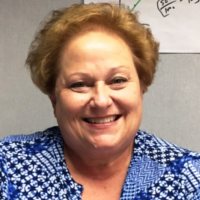 Mary Fleenor
Corporate Business Analyst
JACK HENRY & ASSOCIATES
Mary Fleenor
Jack Henry and Associates
Mary Fleenor has several years of experience in managing and mentoring others as they improve their business processes and outcomes.  She joined Jack Henry and Associates ("JHA") in 2011, where she serves as a Corporate Business Analyst (Advanced).    Mary has expertise in product and process improvement, instrument design and testing, in-depth analysis for Customer Experience and satisfaction and Employee Engagement feedback. JHA (NSDQ: JKHY) is a leading provider of software solutions and services for financial institutions.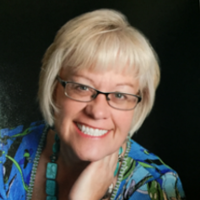 Peg Carrico
Advisor, Global Customer Analytics
ELI LILLY
Peg Carrico
Eli Lilly
Peg Carrico obtained her undergraduate degree in Psychology from the University of Notre Dame and her graduate degree in Rehabilitation from the University of Southern Illinois. In June 2000, after 20 years in non-profits, she joined Eli Lilly's Global Medical Neuroscience Division. Pioneering the role of Advisor Global Medical Customer Analytics and Insights, she has advanced cutting-edge text and voice analytics capabilities she developed in Lilly USA to a global scale. She maintains oversight for these capabilities in her current role as Director of Global Medical Information for Eli Lilly and Company.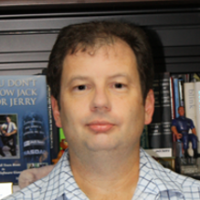 Rob Jackson
Director of Corporate Business Analysis
JACK HENRY & ASSOCIATES
Rob Jackson
Jack Henry and Associates
Rob Jackson earned an undergraduate degree in Mathematics, then his MS in Computer Science at the University of Missouri, where he taught the occasional section of Calc II.  From there he joined the then-still-small Jack Henry & Associates, Inc. (JHA) as an educator and writer "just until something more interesting comes along."  That hasn't happened over the past 22 years, and he has gone from Education to Installation to managing a start-up team for ATM/Debit processing and starting an internal development team.  He is currently the Director of the Corporate Business Analysis function at JHA.  This team has relied heavily on PolyAnalyst® since 2006 to help provide decision support to corporate officers.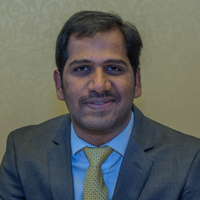 Aditya Kambhampati
Data Analysis Consultant
Aditya Kambhampati
Megaputer Intelligence
Aditya is a Data Analysis Consultant at Megaputer Intelligence. Previously, he has worked for UBS for 5 years where he was involved in mapping out inorganic growth strategies (M&A, Capital raising) for companies in the Financial Services Industry. At Megaputer, Aditya is currently working on analyzing the US Federal Courts data to identify trends in court cases. He has a B.E. in Electronics and an M.S. in Economics from BITS Pilani, India, and a master's degree in Business Analytics from Rensselaer Polytechnic Institute, NY.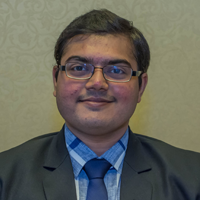 Ankit Shah
Megaputer Intelligence
Ankit Shah is a Data Analysis Consultant at Megaputer Intelligence.  He takes great interest in deriving insights from corporate financial data. Before coming to the US, Ankit worked with Hewlett-Packard in India where he used his expertise to understand client needs and created data analytics oriented solutions for clients. He has a B.Tech. in Computer Engineering, from India and an MBA degree, with a major in Finance, from the Kelley School of Business, Indiana University.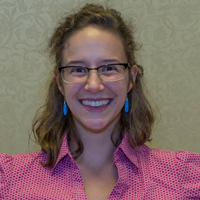 Anna Wilson
Megaputer Intelligence
Anna Wilson is a Data Analysis Consultant at Megaputer Intelligence. Her responsibilities include development of customer-driven data solutions and translation of analyses into Spanish. Additionally, Anna works as an internal consultant on Computational Linguistics. She holds graduate degrees in Hispanic and Computational Linguistics from Indiana University.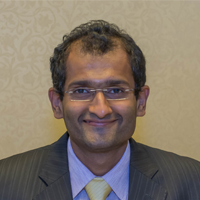 Bipin Inamdar
Megaputer Intelligence
Bipin is a Senior Data Analysis Consultant with Megaputer Intelligence and has been with the company for four years.  Bipin landed in Bloomington, IN after his academic and professional stints in Pune, Kanpur, Bangalore and Rolla, MO. During his time with Megaputer he has worked on projects in a variety of verticals. Outside of work, he likes to play tennis, run, and read books.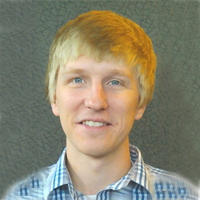 Brian Howard
Megaputer Intelligence
Brian Howard is a Sales and Marketing Manager at Megaputer Intelligence. He handles all social media marketing and video tutorial productions. Brian assists prospective clients with recommendations for needs-based solutions and provides demonstrations of PolyAnalyst. Brian holds a bachelor's degree in Communications from Indiana University.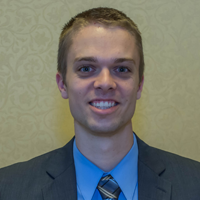 Craig Dohman
Megaputer Intelligence
Craig Dohman is a Sales and Marketing Manager at Megaputer Intelligence. He is responsible for the company's Customer Relationship Management and works with companies to reach their full potential using data and text analytics. Craig received his bachelor's degree from the Kelley School of Business at Indiana University.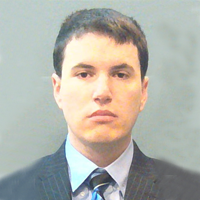 Daniel Priver
Megaputer Intelligence
Daniel Priver is a Senior Data Analysis Consultant at Megaputer Intelligence with over five years of experience in data mining. He primarily works with medical text to automatically extract meaningful information that assists physicians in their diagnostic and decision making process. Daniel holds graduate degrees in math & physics from Cornell University.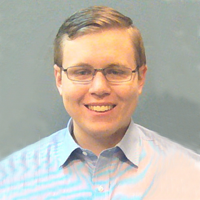 David Priver
Megaputer Intelligence
David Priver is a Data Analysis Consultant at Megaputer Intelligence, specializing in text-mining and data visualization. Working extensively with call-center data and other customer and physician interactions, David is a key member of the Eli Lilly team and aids in transforming large amounts of unstructured text into meaningful information and web-based dashboards. He has a bachelor's degree in bioengineering from University of California at San Diego.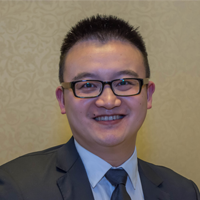 Jason Liu
Megaputer Intelligence
Jason Liu is the Consulting Project Manager and Senior Data Analysis Consultant at Megaputer Intelligence. Prior to coming to the US, he worked as a business project manager and consultant for ten years. Jason has a B.S. in economics from China and an M.B.A. from the Kelley School of Business, Indiana University.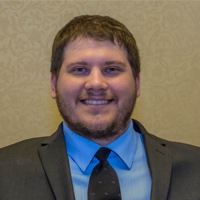 Jeff Palan
Megaputer Intelligence
Jeff Palan is a Data Analysis Consultant at Megaputer Intelligence. He works as a team member on the Eli Lilly project doing text mining and Japanese translations, and also provides technical support to customers. A relative newcomer to the field of text analytics, he recently graduated from California State University, Long Beach with a B.S. in international business.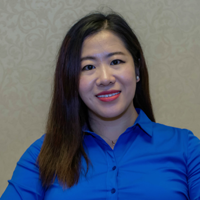 Lin Li
Megaputer Intelligence
Lin Li is a Data Analysis Consultant at Megaputer Intelligence. She has developed multiple text mining projects spanning multiple industries and has a thorough understanding of building, developing, and validating quantitative models. Lin has a B.S. in mathematics, a B.A. in economics and a master's degree in statistics from Indiana University.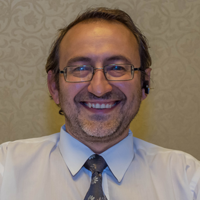 Pavel Anaschenko
COO of Megaputer Intelligence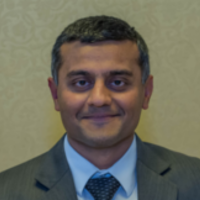 Rohit Nagpal
Sales & Marketing Team Manager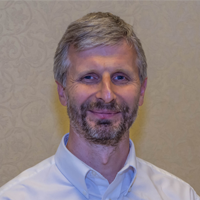 Sergei Ananyan
Megaputer Intelligence
Sergei Ananyan, Ph.D. is the CEO of Megaputer Intelligence, a leading provider of text analysis tools. Sergei plays an active role in the design of mathematical and linguistic analysis algorithms and their practical implementation in analytical systems focused on addressing various business tasks. Sergei is the author of business analytics articles in academic and trade publications and a speaker and panel chair at several major industry conferences.