Duration: 45 Minutes
Looking for a way to keep track of your competitors and identify promising trends in your industry? This webinar will discuss and demonstrate the benefits of an automated competitive intelligence monitoring technology. You will learn about the insights, challenges, and tasks involved for systems that analyze news sources and perform text analysis to extract relevant facts, relationships, and predictions.
Halfway through the webinar, the presenter will demonstrate a use case for competitive intelligence monitoring of medical device manufacturers. Come and see how this solution uses mainstream and industry-specific news sources to reveal information about key maneuvers by competitors, stay apprised of recent acquisitions, track emerging technologies, and much more.
Tues., Feb. 9, 2021
11 AM EST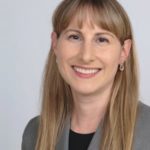 Kathryn Verhoeven
Data Analysis Consultant
Kathryn Verhoeven is a Data Analysis Consultant at Megaputer Intelligence. Kathryn contributes in multiple areas of the company and has consulted on a wide variety of text analysis projects in the healthcare, pharmaceutical, and manufacturing domains. Prior to joining Megaputer, she worked in academia as a scientific researcher and technical writer. She has a PhD in Chemistry from Purdue University and an MBA from the Kelley School of Business, Indiana University. In her free time, Kathryn enjoys running, playing piano, and spending time with her family.