Duration: 30 Minutes
Keep your ears to the ground! Social media provides the most reliable gauge of what the public thinks about your organization and your competitors. Learn how insurance companies are gaining a range of insights in minimal time with Megaputer's social media analytics solutions. This webinar will also feature a live demonstration.
Wed., Mar. 31, 2021
2 PM EDT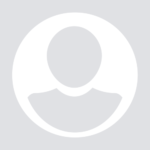 Samuel Montgomery
Data Analysis Consultant
Samuel has a B.S. in mathematics from Indiana University. He has been working at Megaputer since January first of this year. In that time, he has designed a system to detect promotional editing on Wikipedia. Outside of work he likes to swim, read, and play board games.