Duration: 45 Minutes
Discover how text analysis solutions can scout external sources, fetch documents of potential interest, and perform sophisticated analysis to extract relevant entities, facts and relationships with high recall and precision. See how you can timely reveal information about emerging technologies, growing negative impact signifiers, maneuvering of competitors, changing structure of corporate ownership, along with new acquisitions, partnerships, investments, and much more.
Wed., Mar. 20, 2019
11 AM EDT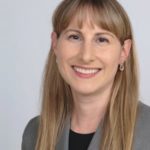 Kathryn Verhoeven, Ph.D.
Data Analysis Consultant
Kathryn Verhoeven is a Data Analysis Consultant at Megaputer Intelligence. Kathryn contributes in multiple areas of the company and has consulted on a wide variety of text analysis projects in the healthcare, pharmaceutical, and manufacturing domains. Prior to joining Megaputer, she worked in academia as a scientific researcher and technical writer. She has a PhD in Chemistry from Purdue University and an MBA from the Kelley School of Business, Indiana University. In her free time, Kathryn enjoys running, playing piano, and spending time with her family.