Duration: 45 Minutes
The analysis of data from online sources could enable an organization to learn about existing threats and opportunities from a global community of interested individuals. Many organizations are establishing Web Intelligence teams tasked with analyzing web data. Such analysis requires accurate categorization of textual posts and the detection of sentiment toward a variety of topics. However, due to the complex nature of textual data, the analysis is often performed manually, which severely limits the amount of data that could be processed. Oftentimes, less data means reducing the value of the results. However, the advent of adequate tools for text clustering and classification combined with sentiment analysis helps to generate more timely insights based on the analysis of all available data, thus streamlining Web Intelligence efforts.
Wed., Mar. 13, 2019
11 AM EST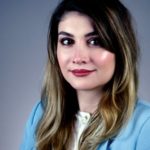 Elli Bourlai, Ph.D.
Computational Linguist / Data Analysis Consultant
Elli E. Bourlai is a Computational Linguist and Data Analysis Consultant at Megaputer Intelligence. She recently completed her Ph.D. in Information Science with a minor in Computational Linguistics at Indiana University. Her research focus is online communication, social identity (gender), and the design of historical datasets comprising online data. She has also presented and published on multimodal communication, social tagging (hashtags), social media mining, and sentiment analysis. Elli also has a BA in the English Language and Literature with a specialization in Theoretical Linguistics from the Aristotle University of Thessaloniki, Greece, and a MA in Historical Language Studies from the University of Sheffield, UK.