Duration: 45 Minutes
Patient electronic medical records (EMRs) contain a wealth of information that is of high value to pharma companies. But even when you can gain access to EMRs, the task of accurately extracting relevant information remains as a challenge. Megaputer provides a solution to this challenge. The solution extracts from EMRs important clinical findings, information about medications taken, efficiency of the treatment, and possible adverse events. It can classify different illnesses, medications, and adverse events in accordance with industry standard ontologies, such MeSH, SNOMED CT, RxNorm, and MedDRA.
Wed., Feb. 20, 2019
11 AM EST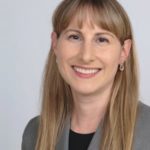 Kathryn Verhoeven, Ph.D.
Data Analysis Consultant
Kathryn Verhoeven is a Data Analysis Consultant at Megaputer Intelligence. Kathryn contributes in multiple areas of the company and has consulted on a wide variety of text analysis projects in the healthcare, pharmaceutical, and manufacturing domains. Prior to joining Megaputer, she worked in academia as a scientific researcher and technical writer. She has a PhD in Chemistry from Purdue University and an MBA from the Kelley School of Business, Indiana University. In her free time, Kathryn enjoys running, playing piano, and spending time with her family.