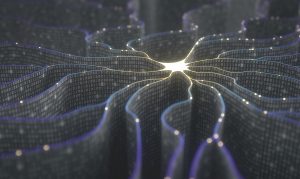 There are many reasons for the explosion of machine learning advancements over the past decade. We now have vastly improved hardware for fast computation, and memory is cheaper than ever. Data is now "Big Data," and it is both jealously hoarded and publicly available in repositories such as ImageNet. Individually, these advancements are already a blessing for the technology-space. But for artificial intelligence (AI), they have opened the gates for something truly powerful—Neural Networks.
Neural Whatnow?
Neural Networks. You've probably heard of them. They are at the forefront of the machine learning craze and are the driver of many of the most impressive advancements. The technology that led machines to the best humans in Go and the popular video game Starcraft? Neural Networks. The backbone of algorithms that can recognize images and faces, which are igniting a surveillance and privacy panic? Neural Networks.
And yet, Neural Networks aren't some new idea spawned from the incubator of a giant tech company. They aren't some stroke of genius from a college student turned dropout who went on to found a revolutionary tech firm. Neural Networks are in fact… old hat. Or they were.
The concept of a Neural Network (something we will get to later) has been around for years. They date back to the 1970s, and simpler versions of them existed even in the 1940s! So, if they have existed for decades, why are they only popular now?
The answer is related to the hardware and data advancements mentioned earlier. Neural Networks crunch a lot of numbers. They also need a lot of data to help them learn. Up until the past decade, this made training anything but the simplest networks highly time-consuming and expensive.
With all the great improvements to hardware over the years, the possibility of using more advanced Neural Networks became possible. Aided by hardware demands from the entertainment industry and now cryptominers, GPUs (graphical processing units) have been developed which can calculate specific mathematical operations at lightning speed. Luckily, these same kinds of operations occur in training neural networks. Using the technology originally developed for beautiful visuals in film and video games helps us train networks at a fraction of the time it takes a traditional CPU.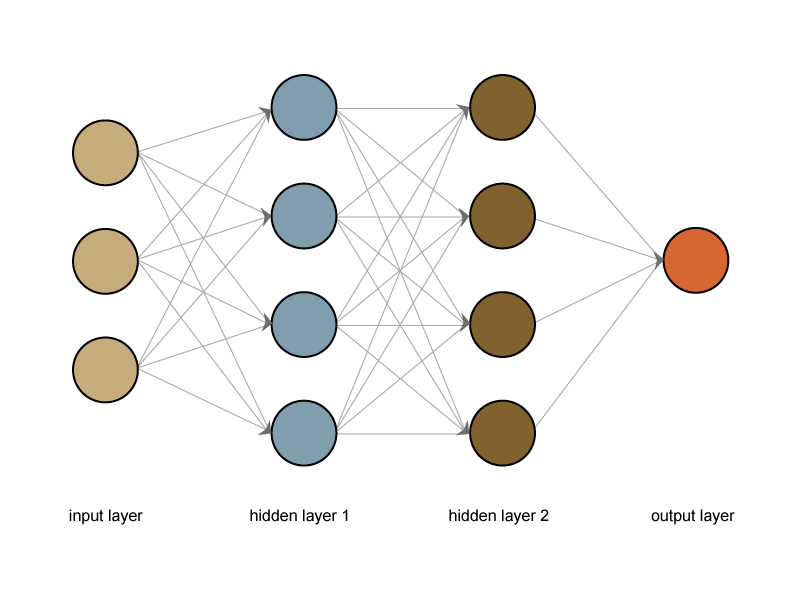 What's in a Name?
The power of Neural Networks may be evident, but at this point, one may also be wondering what they are in the first place. The name gives some clues. A Neural Network isn't a singular object that makes decisions by itself. It is, as implied, a network of smaller objects all connected. A network of what, then? We call them Neurons. Neurons as in the cells inside our brains? Yes! Well, no. But sort of!
Neurons in Neural Networks can be thought of as being like the neurons in brains. They are tiny, individual units that are connected to other neurons in a large, structured network. These connections allow tiny pieces of data to flow between them. In our brains, these are electrical pulses. In the Neural Network, we send numbers between Neurons. The Neurons then take all the numbers fed to them by the Neurons they are connected to and process them. The process isn't complicated—in fact, it is painfully trivial. After all, it is just a tiny unit—a single cell in our brain. But it then sends the processed information out to other Neurons it is connected to. Another number. Another electrical pulse. And so on. Tiny Neurons are fed tiny pieces of information, perform tiny pieces of computation on that snippet, and feed it forward to other Neurons, which do the same over and over until we eventually reach a final set of Neurons—the output of which is our final result.
From the collective effort of many small individual units networked together in a perfectly calibrated balance, we can achieve enormous computational power. The Whole is greater than the Sum of its parts.
Balancing Act